On my way home from a recent stay at Rancho Pescadero, I checked out the only lounge in my terminal at the Los Cabo Airport (SJD), which is the VIP Lounge. Spoiler alert, it did not feel VIP.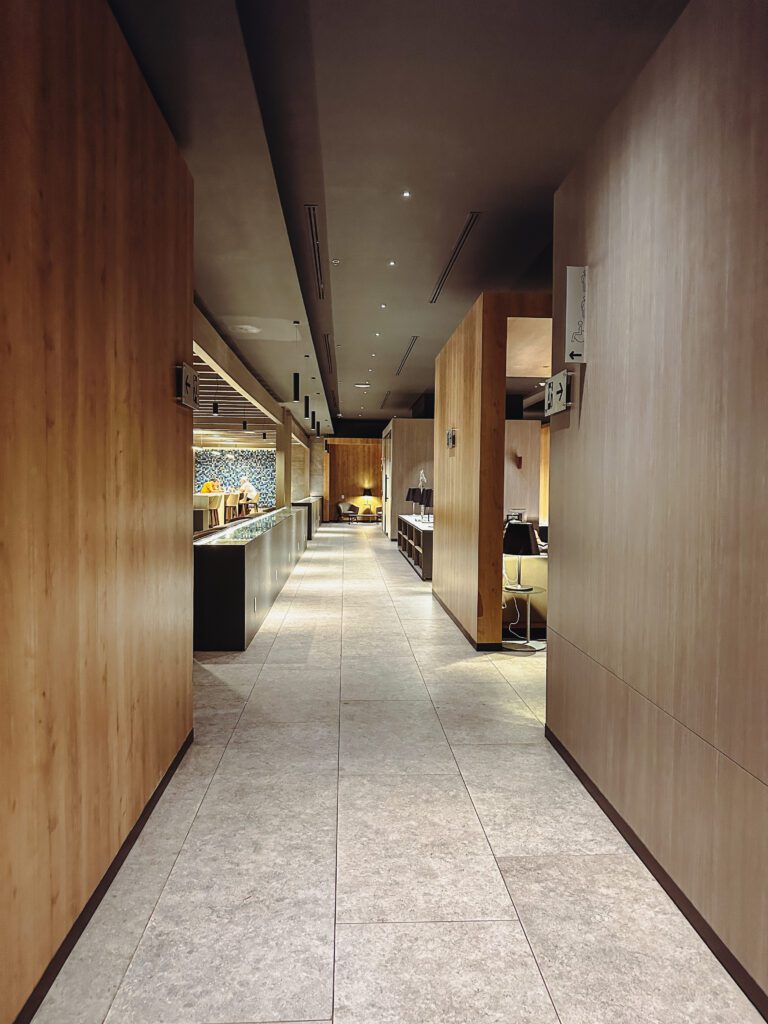 I was able to access the lounge because of my Priority Pass memberships, which is a benefit of my AMEX Platinum card. There was only 1 other person in line ahead of me and check-in was quick. The agent informed me that they had no water in the lounge, which I thought was odd. 
The lounge wasn't very busy, which was surprising since I was flying home on a Sunday. There were plenty of seating options from couches to cafe tables and bar seating.
The lounge itself was modern, clean and well designed. It was sort of dark, which was relaxing after spending several days in the sun. The menus were plastered on the tables and were pretty limited. I had to flag a waiter down and when we asked to try all 4 of the available entrées, he said we were limited to only one per person. Then he said he will ask the kitchen to see what he can do.
We ordered the empanadas, vegetarian ciabatta and pasta with tomato sauce.
Unfortunately, the food wasn't very good. I noticed a lot of other people in the lounge had food from the food court outside, so my husband went to go get Subway sandwiches instead.
It was definitely a more relaxing place to wait for our flight than the gate, but overall it wasn't a great lounge. It felt like they were going for the bare minimum in every aspect of this lounge.