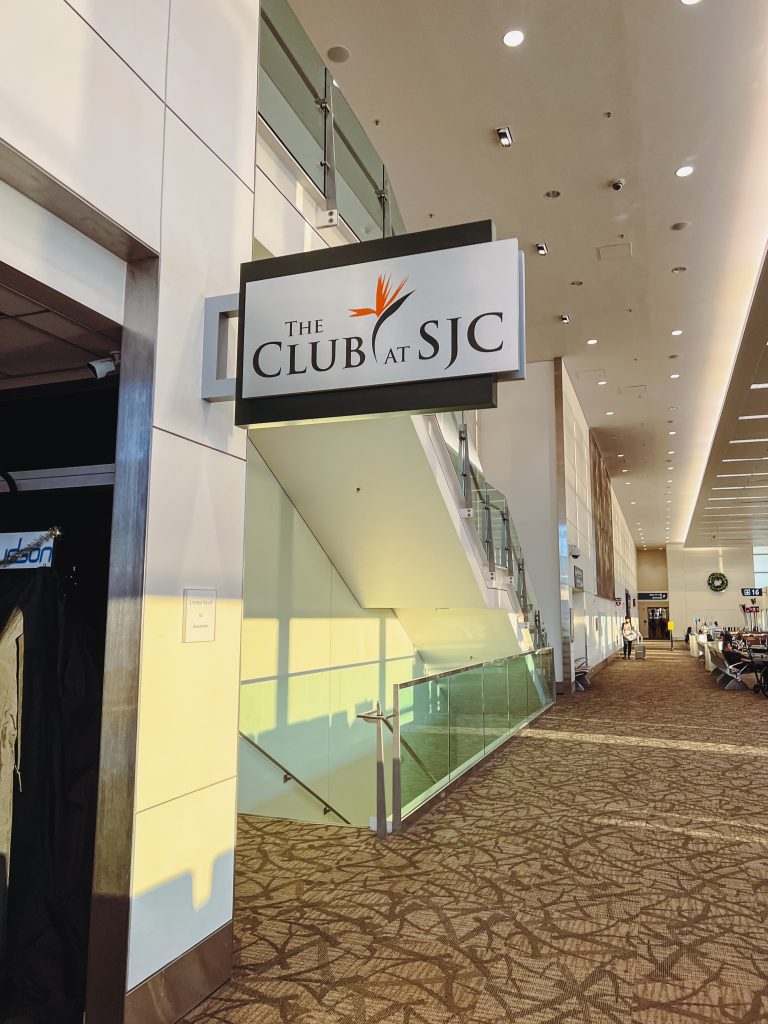 Check-in
The Club at SJC is located near gate 15 in terminal A at San Jose Airport. I gained complimentary access through my Priority Pass Membership, which is a benefit of the American Express Platinum card.
Lounge
The lounge was pretty big and had ample seating options. There were also a lot of workstations. At the far end there was a full-service bar as well.
The buffet was stationed by an employee who would help grab food and beverages you selected. The food was decent and provided a nice snack before our flight, but I wouldn't describe it as enough for a meal. I tried the cheese plate, vegetable plate, soup and chicken teriyaki bowl – nothing was bad, but it also wasn't great.
The service was friendly and the only oddity I found was that one of the staff members was vacuuming during a peak period.
Considerations
This is a solid option if you have a layover in San Jose, and would rather hang out at a lounge than the gate.